Miss Fluffy Soufflé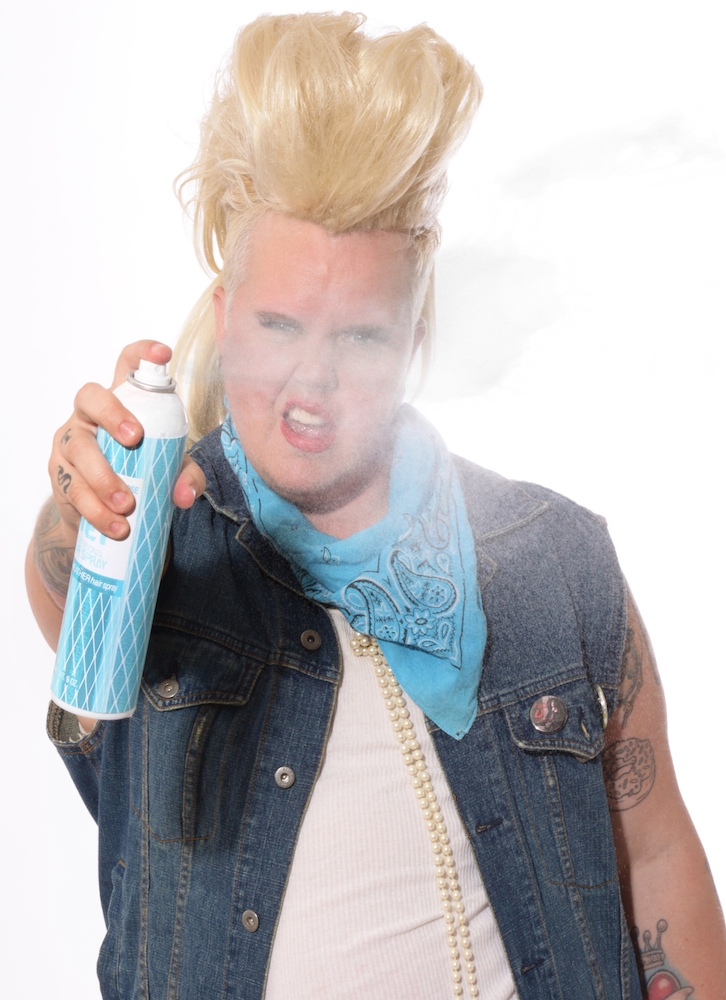 photo David Hawe
Miss Fluffy Soufflé was born out of Zelda's Drag Idol Competition in 2009. After grossing out and surprising the audiences with her antics, she won them over, but was eventually given the boot after performing Hedwig and the Angry Inch. How appropriate. Since then she's taken her heavy drinking and food related performances ALL over downtown Toronto – from Church Street to Parkdale. Quite the accomplishment. She has collaborated with Fay Slift to produce two shows at Granny Boots to packed houses and many other high-class events.
In 2009 Miss Fluffy Soufflé partnered with dancer/choreographer Ame Henderson for a very successful installation called "Noise Complaints" as part of the Summerworks Performance Gallery at the Gladstone Hotel.
Recently Fluffy has started her world domination and has performed in Provincetown, Ottawa, Montreal, Winnipeg, Sudbury and Thunder Bay!
Some highlights of Fluffy's performances include:
Back-up dancer for MEN (Opera House)
Featured performer at the Season Opener Party & Rhubarb Opening Party (Buddies in Bad Times Theatre)
Host of the show Flaming Saddles: Fundraiser for the Farm Sanctuary at Rooster's Inn (Dakota Tavern)
Featured performer at Bear'd, fundraiser for Bears By Nature (Gladaman's Den)
Featured performer at STRUT! Fundraiser for the Artwerk Collective (Goodhandy's & Annex Wreckroom)
Featured performer at This is Not a Reading Series (TINARS) book launch for "Who's Your Daddy?" (Gladstone Hotel)
Featured performer at Hotnuts (Beaver Café)
Featured performer at 7a*11d's Lip Synch Smackdown (Gladstone Hotel)
Co-host of the PSi Cabaret, Performance Art Conference (Buddies in Bad Times Theatre)
Host & performer at Steers & Queers Ottawa: The Hoedown in O-Town
Host & performer at feminisms Cabaret at Lakehead University, Thunder Bay
Featured performer at the Gladstone Hotel's 5th Anniversary celebration
Host of the first queer showcase at Pop Montreal!
Docent for art tours of the Gladstone Hotel & the Queen West Art Crawl
Guest personality at "Friday Nights at the ROM: The Great and Fabulous Display of Realness" attended by 2700 people
Model for the promo campaign for Inside Out Film Festival 2012.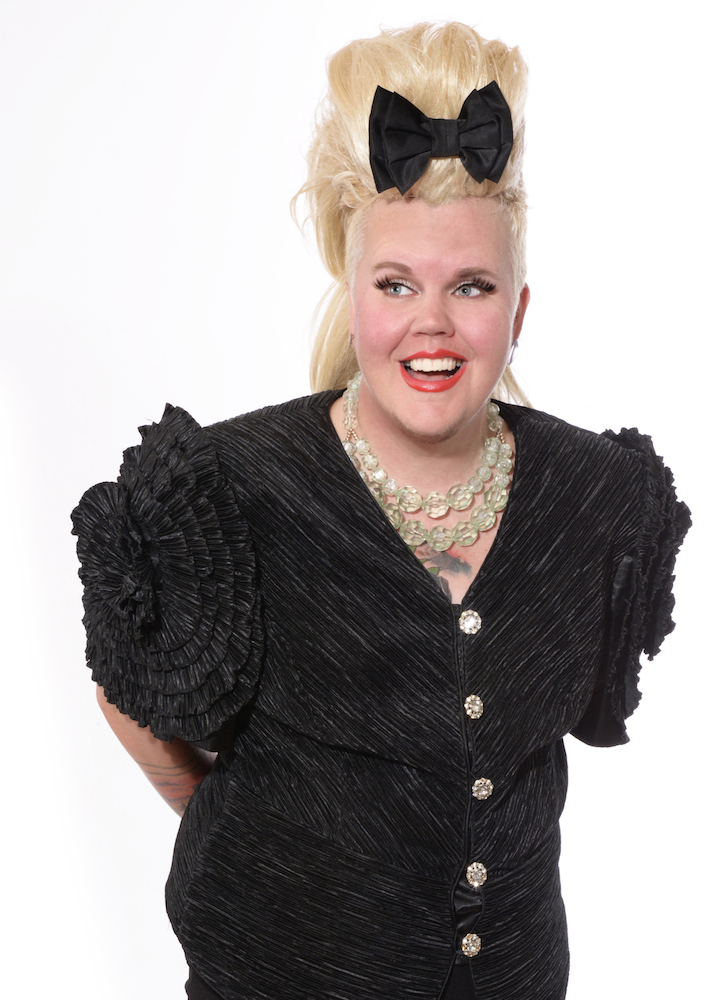 photo by David Hawe